Love Your Life, Taste Every Morning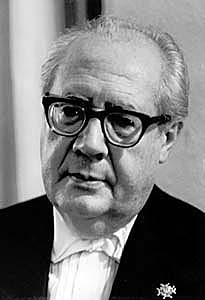 There's something about a gorgeous Monday morning. A bright sun subdued by gentle clouds. 69 °F. Espresso with a nuanced crema. The quietness is broken by Andrés Segovia's guitar. Joy.
Ahead of me this week is work on a keynote for a leader in an aspect of physical therapy, a wedding speech, and a slogan. Toss in the development of a series of articles, and a full week is before me… except a brief vacation starts Wednesday. I'm thankful for every moment, every new day, every fresh morning.
I can't explain the sunrise or the first sip of espresso. I can only express joy. The absence of it is like color to a blind man. At best, I might use a metaphor. A simile, perhaps. Or it is like love. The unloved don't know what they long for, or how the ache is beyond addiction.
The guitar is a small orchestra. It is polyphonic.
Every string is a different color, a different voice.
– Andrés Segovia
Way Back When
This morning, a Monday, reminds of the Mondays I climbed on the Metra train in Chicago to commute for my first job. After riding 45 minutes into the city, rubbing shoulders with leaders and followers alike as we exited to the platform, I looked and saw a beginning. Then, the buildings shadowed my walk to my first office, and I was surrounded by the old and the young for that first journey.
Years between that ride and this morning are many. Scars, bruises and sundry scratches are abound. Mistakes were made. Failures. Each morning, there was a new train and a new chance to start again. New jobs. New people. The previous left their mark, but always, I press forward despite it all.
Rejoice always,
pray without ceasing,
give thanks in all circumstances;
for this is the will of God in Christ Jesus for you.
For the Christian (that's 1 Thessalonians 5:16-18 [ESV] for those keeping score), we are called to rejoice always because of our faith. There's no pretense this is easy. Hard days exist. "All circumstances" covers a lot of territory. For atheists or those with a different faith, the fundamental truth to keep perspective remains.
Today
Today is Monday. If you are reading this on a Thursday, the truth remains: move forward. What is behind is behind. Let it stay there. Let today be today.
With every morning, there is hope. So long as you have hope, you have joy.
What is before you? Be thankful for the opportunity to work. Be joyful to smell the morning.
I'd love to speak and inspire your group.